Some trips are bigger than others.
As someone who is in the midst of a six month trip taking in multiple countries I know how exciting it can be to have so many places to go and things to see. I also know how much of a head spin planning a trip like that can be.
Of course you don't have to be travelling for such a long time to be faced with a Multi Country Situation. In Europe and Asia in particular you can find yourself visiting a range of countries within a relatively short period.
So for my fellow travel lovers who are looking to take in multiple countries on a single trip here are a few tips to help make the process easier.
Start Your List Early
Make things easier on yourself by starting a To Do list and starting it early.
You are going to have so many things going around in your head that getting them all down on paper or in your phone / tablet / app / on a blackboard / anywhere is going to make life easier.
As you start your research you may find that some visas require you to hand over your passport for a number of days, and once you factor in a few of those, and buffer in extra time for unexpected delays you may need to start the ball rolling sooner than you thought.
Get Your Travel Insurance Straight Away
I would never consider travelling without travel insurance, so for me it's so obvious that you should have it that it's barely even a travel tip.
Instead my tip is to get that travel insurance early. The moment you start spending money on your trip is the best time to get your travel insurance as that way you could be covered if things go wrong.
Claudio Saita, Deputy CEO and Executive Director of Tokio Marine, underwriters for World2Cover travel insurance says 44 per cent of people wait until a week before they leave to organise their insurance.
"Aussies are prolific travellers and given the unexpected nature of travel, getting cover as soon as you book means you're protected immediately and less likely to be out of pocket for any cancelations that might occur."
Mr Saita says it's also important to get the right cover for your destination as well as any activities you might be undertaking.
"There are a range of all-inclusive policies available, from global cover and family benefits, to winter sports and adventure activity options, to support those heading on overseas adventures and deliver peace of mind."
Make Sure Your Passport Can Go The Distance
You may have a valid passport, but how long is it valid for? And how many spare pages does it have?
As some travelers have found out the hard way, some countries won't let you in unless you have at least six months to go before your passport expires.
And then there are countries that insist on having two or even four blank pages in your passport before they'll add their own stamp and let you through.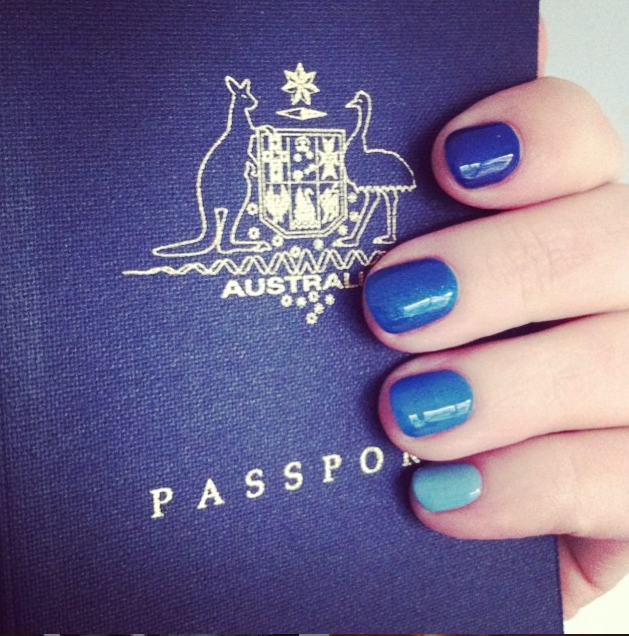 To help keep some pages stamp free I have "Please Leave Blank" post-it notes on four of my passport pages so that nice customs officials will look for another page to stamp rather than just putting theirs in the middle of the first blank page they see.
If your passport is filling up fast some countries like the United States allow citizens to add pages to their passports. Unfortunately Australia does not do the same so if you're an Aussie like me you'll need to buy another passport.
And when you do keep in mind Australia does have a Frequent Traveller passport which has twice as many pages as ordinary ones and at $376 compared to $250 for adults can save you money if you do travel a lot.
So as you plan that big trip, make a list of each of the countries you're planning on visiting, and add Passport Requirements and Visa Check to your To Do list for each one.
Check Vaccination Requirements
Some people don't believe in vaccinations, and while I'm not going to get into that whole health debate here I will point out that if you don't have the right vaccinations, you won't be welcome in some countries.
The yellow International Certificate of Vaccination booklet that tracks your vaccinations isn't just a good way to remember what you had and when, without it you could be turned away at the border.
If you have been to a country with yellow fever, for example, some other countries will insist on proof of the vaccination before you are allowed in.
If you can't show you've had the vaccine you may be given the option to be immunized there and then at the airport or leave. I don't know about you but I'd feel much better getting immunized by a travel doctor at home rather than at the border of a developing country where I can't speak the language.
That said, vaccinations can have risks and while most may only give you a sore arm yellow fever does have the very small risk of very serious side effects, especially for babies, people over 60, and those with certain medical conditions.
You need to weigh up the risks depending on your own situation and if you're not comfortable with the vaccination you may want to reconsider your itinerary and change your chosen countries to ones that won't require the vaccinations you're concerned about. You can also talk to a travel doctor about a possible medical waiver.
And remember, some vaccinations take longer than others to take effect and others require more than one dose. Then there are those that lose their effectiveness after a few years so even if you've been to a country before you may need a booster to make sure you're protected.
Travel Safe and Smart
Before travelling it's always a good idea to check the latest travel advice for the places you're heading to, but I'll admit that once I hit the road I'm not the best at checking back in to see if that advice has changed.
Which is why I like using SmartTraveller, the Australian Government's official travel advice website, which allows Aussies to register their travel plans and then sends email updates when the advice for the countries they're going to changes.
It's also the place where you can find out where the various consulates are, get passport information and find official emergency contacts in case something goes wrong.
It's also a good idea to travel with back up documents and a photocopy of your passport, kept in a separate area to the originals of course. I also email my itinerary and travel documents and a photo of my passport to myself so if something does happen to the hard copies all I have to do is log onto my email somewhere and I can see them all again.
When booking your accommodation play it safe and go with reputable sites like booking.com or Wotif. There are lots of great ones out there so there's no need to hand your bank account details over to a stranger.
Planning a trip is exciting, even if planning a big one can feel a little overwhelming when you have lots to organize for the holiday and lots on your everyday plate at home.
Take your time, enjoy the dreaming and the planning, and give yourself a little pat on the back every time you strike something off that big To Do list. It's going to be so worth it when you're over there. Take it from a gal who's there right now.
This post has been brought to you by World2Cover travel insurance however all opinions remain my own.
You should always consider the Product Disclosure Statement and Policy Wording and your personal circumstances before making any decision about whether to acquire a travel insurance product. Adventures All Around does not and cannot provide any advice, opinion or recommendation about any insurance.
This post contains some affiliate links, so if you click on a link and book something I will get a little something to help pay those blogging bills. You can find out how and why I use travel affiliate programs here.